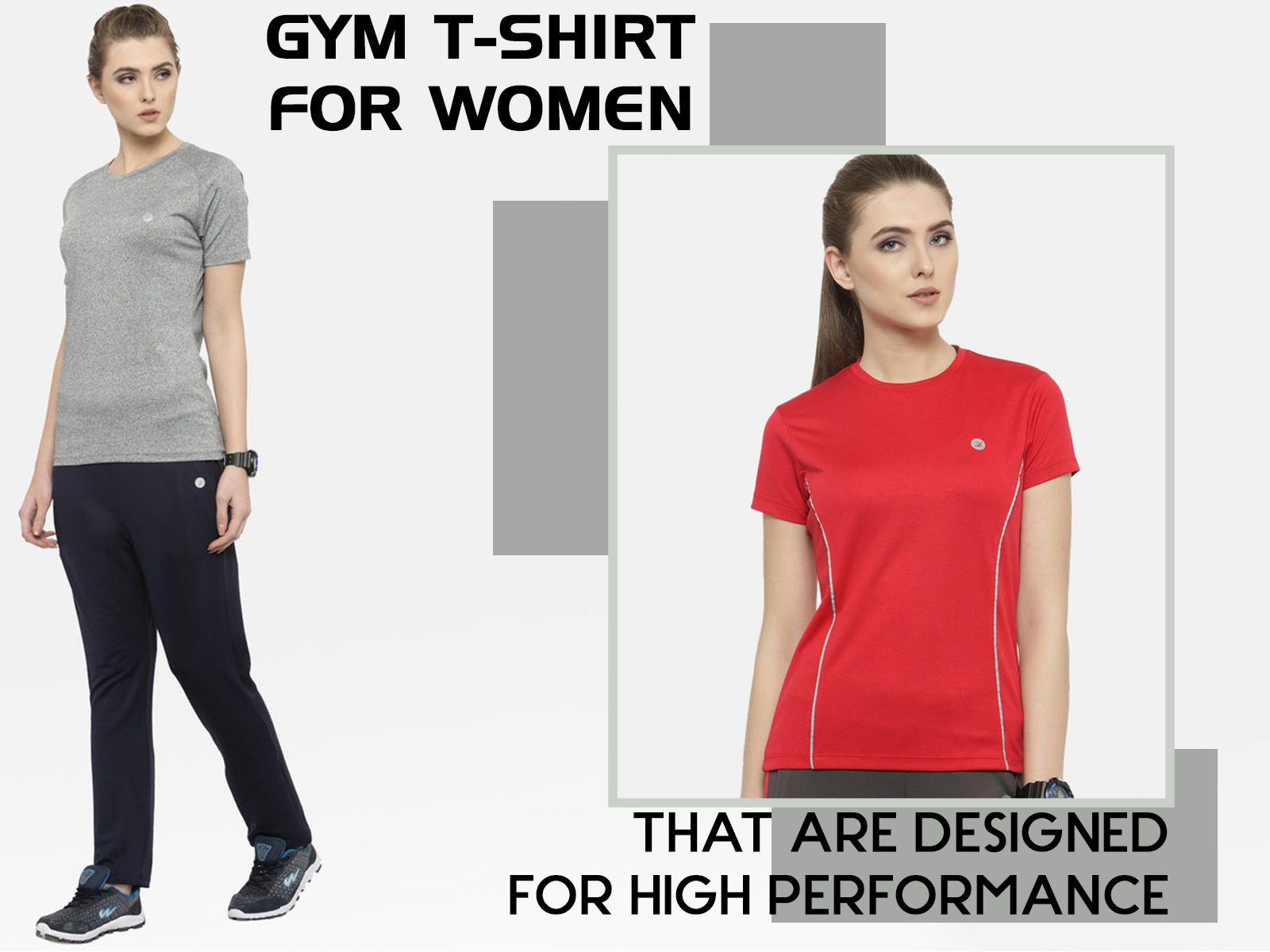 Gym T-Shirt For Women That Are Designed For High Performance
| Viren SHah
Due to the proliferation of fitness apparel businesses, finding the proper gym wear for women might be difficult. Several popular labels ask for excessive prices for their products. Even if their prices are, lower than competitors are, their quality may not be comparable. Do not be fooled by marketing and fall into the consumerist trap.
It is helpful if you have the foresight to know what questions to ask before making a purchase. There are several factors to consider while shopping for workout gear to ensure you get the best possible deal.
Here are some of the most important factors to consider while shopping for gym t-shirt for women. It may seem like a lot, but if you get used to doing it, you will be able to choose what to buy much more quickly. Think about these things before you purchase anything next time, and give it a rating based on that. You will gain knowledge and be able to make a better choice as a result.
Type Of Our Products
T-Shirt
The most well known and widely used training garment is the workout t shirts womens. However, a t-shirt may be too constrictive for lateral motions if you engage in activities that place a premium on using your arms, such as advanced yoga postures, overhead weightlifting, or boxing. Some individuals find it bothersome because the shirt's fabric shifts when they move their arms. Exercises that do not include lateral movement are preferable if you want your shirt to remain in place while you move. 
The capacity of the cloth to absorb sweat while leaving the wearer feeling relaxed and at peace is what we mean when we talk about comfort. The weight of your gym t shirts ladies should not make you feel any more unmotivated than you already are. Light weightiness is an inherent property of synthetic textiles. There is no doubt about the breathability of natural fibers. Inserts (of mesh fabric) into performance textiles will allow enough ventilation, so you will not have to sacrifice quality.
Working out means sweating, so you should not wait for your workout gear to become stained or smelly before washing it. It also has to be washable and resilient enough to survive the rigors of the washing machine. The ideal materials for this purpose are synthetic ones. You can count on the fibers to last. Quality cotton is also, albeit not to the extent of synthetics like nylon or polyester.
Both Long And Short Sleeves Gym T Shirt For Women
These womens gym tshirts compress your muscles, giving you the assistance you need to get through your exercises. Loose clothing offers almost little support while exercising. Loose clothing may also raise the risk of injury during physical activity. Long sleeve compression shirts are great for working out since they are form fitting. Having the right exercise clothes on dramatically reduces the likelihood of injury. Loose or baggy clothes might be a distraction during exercise. 
Fabrics that do not wick sweat away from the body might grow overly warm or humid, causing discomfort. Women's long-sleeve compression shirts are the best protection you can wear when working out. Your routine may be carried out without a hitch. There is a wide variety of options for the style of half-sleeve compression shirts. Choose the one that most closely represents you and what you like. Compression shirts are fantastic since they are so versatile. You may dress them up or down by pairing them with various bottoms and tops.
Quick Tip:
Maintain a fresh towel at all times: 
You must bring a fresh towel with you to the gym. When wiping away sweat, always use a clean, new towel, and never lend your towel to anybody else. And remember to wipe off your equipment after each use to prevent the spread of germs from one user to the next.

It would help if you thought about these aspects when purchasing workout clothes. Remember that wearing the wrong attire to the gym might impair your workout and lead to serious injury.
Conclusion
Whatever you wear to the gym, ensure it is something you like. Never purchase athletic apparel out of a sense of obligation or need. Workout attire has to be functional, but it also needs to boost confidence. 
Investing extra in high-quality plain t shirt for women makes sense if you plan to use it often. Well-made garments may be laundered repeatedly without compromising their form or elegance. You will not have to replace your workout attire as often due to damage, fading, or an unsatisfactory fit. 
If you feel and look well, you will be more motivated to work hard at the gym. Working out in a gym is a terrific way to maintain a healthy weight and improve overall fitness.